Window Replacement and Installation
As one of the leading window replacement Long Island contractors and 20 years experience, there's no home improvement project that Pro Quality Home Improvements can't handle!
There are several reasons to replace the windows in your house especially on Long Island. Whether your window was damaged from Mother Nature, has lost its ability to keep out loud noise from the neighborhood, you are looking to increase the property value of your home or reduce your energy bills then consider Pro Quality Home Improvements for your window replacement and installation
Alside Vinyl Window Replacements
Our contractors are well versed and well trained in the latest windows trends and technology, as well as leak detection. We have a variety of high quality products from Alside Windows such as vinyl replacement windows that will give you the best price with long-term value.
Because we carry Alside Windows, we can proudly offer their Lifetime Warranty on all of our window replacements and vinyl siding. Also, we are licensed by The Office of Consumer Affairs and are part of the Better Business Bureau! You know you can trust us to do the job correctly the first time.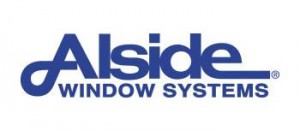 Replacement Windows Reduce Energy Costs
The experts at energy.gov agree, "When properly selected and installed, energy-efficient windows can help minimize your heating, cooling and lighting costs. Improving window performance in your home involves design, selection and installation."
Our team of home improvement experts will be more than happy to further explain our wide range of services with a FREE estimate! We can answer any questions about any window replacements needs you might have. Contact us today for more info!
For more information, please call us at 631-393-6812 or fill out the form below and a representative will be in contact with you, shortly.
---